What is the Armadillo Intertie?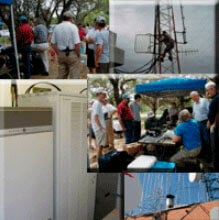 The Armadillo Intertie System is a system of UHF repeaters that are interconnected with full-duplex links. The system was built by a group of friends who wanted a radio system which was reliable, and which had coverage in many areas in Texas. The system is connected to the Cactus Intertie System, which covers large portions of California, Arizona, New Mexico, Nevada, and Utah.
More information can be found by reading our Frequently Asked Questions section.